Improve Your Experience
We have the best experts to elevate your business to the next level, try it and you will see!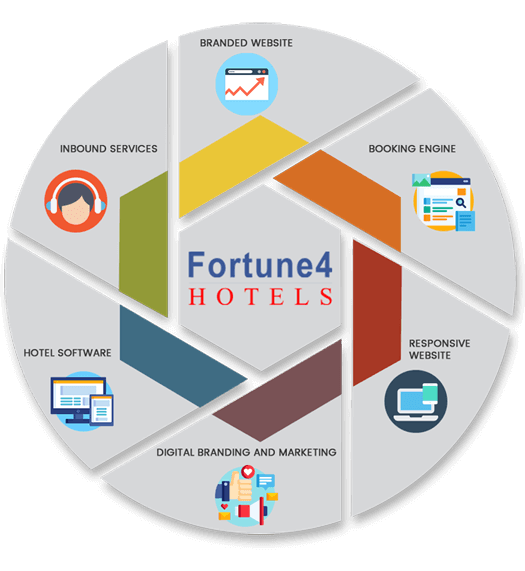 About Us
Fortune4 hotels is a subdivision of Fortune4 Technologies. Fortune4 Hotels offers a complete range of hospitality software solutions. The sole purpose of these solutions is to improve and simplify business processes for our clients and help their business grow.
Fortune4 Hotels total package that digitizes every aspect of the hotel industry. It features a responsive website, along with the main hotel management software (ERP). Run the various departments of your hotel through a single interface. Manage inventory and rates easily across several distribution points and automatically receive bookings on your front desk in real time. Get instant reports to track your performance in real time and make informed decisions. Avail the use of intensive digital branding and marketing tools to maximize customer reach.
Fortune4 Hotels keeps up with the latest technology by continually identifying the latest technological trends which gives us a distinct advantage over the competition. Fortune4 Hotels invests maximum resources towards research and development which helps us to constantly keep Fortune4 Hotels's products in forefronts of innovation.
How Fortune4 Hotels Help
Minimize the risk of overbooking / underbooking.
Instant automatic update of hotel rates, inventory and bookings.
Loyalty program to offer discount coupons/ redeemable loyalty points for repeat customers.
Inefficient guest and payment coordination leading to poor collections , late cancellations and confusions on check-in.
Get an instant summarized reports on daily, monthly or yearly basis. Analyse reports on revenue, overall occupancy, room status, financial performance and alot more.
Sales Desk is under the control of one person only.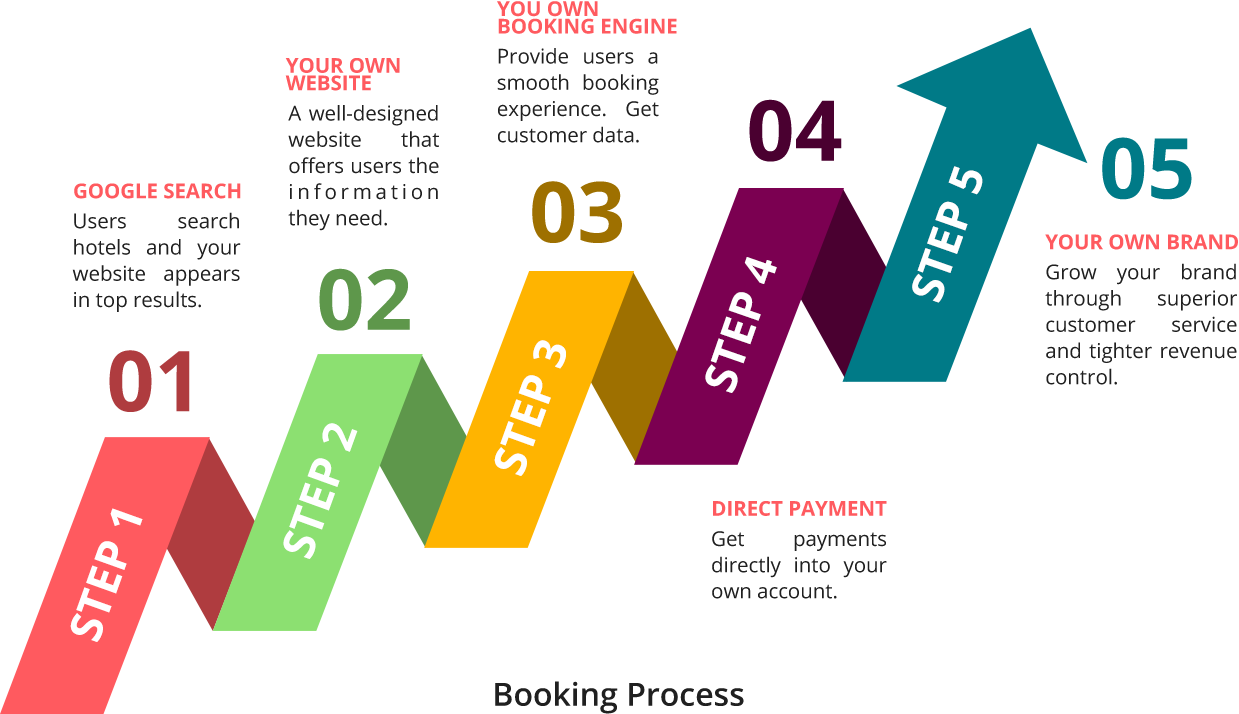 Testimonials
---
Fortune4 Hotel Reservation service is a complete tool for hotel reservation management. Its fast, easy to customize, rich/modern User Interface and 24 hours customer support. Just fantastic!
Wonderful services… Quick and relevant solutions to all our issues.
We are pleased to note our satisfaction with the standard of service offered to us by qualified and efficient team of Fortune4 hotels. The website is very user-friendly and we are able to quickly update rates and inventory round-the-clock from anywhere. Our staff finds this very helpful.